<!- sidebar-file='/sites/www.saintjeromeschool.org/web/sjs/_zumu_sidebar.html' -->
<!- box:box-1 -->
Quick Links
Legacy Fund
Welcome
Faculty & Staff
2019 - 2020 Calendar (pdf)
2019 - 2020 Handbook (pdf)
Genesis-Faculty
Genesis-Parents
PTA
School Forms
Hot Lunch Program
January Hot Lunch Menu
Health Services
Photo Gallery
Videos
Directions
Staff Email Login
Our Lady of Hope Parish
Other Links
<!!!!!!!!!!!!!!!!! DO NOT USE THE EDITOR WITH THIS PAGE !!!!!!!> <!!!!!!!!!!!!!!!!! DO NOT USE THE EDITOR WITH THIS PAGE !!!!!!!> <!!!!!!!!!!!!!!!!! DO NOT USE THE EDITOR WITH THIS PAGE !!!!!!!> <!!!!!!!!!!!!!!!!! DO NOT USE THE EDITOR WITH THIS PAGE !!!!!!!><!!!!!!!!!!!!!!!!! DO NOT USE THE EDITOR WITH THIS PAGE !!!!!!!> <!!!!!!!!!!!!!!!!! DO NOT USE THE EDITOR WITH THIS PAGE !!!!!!!>
Reach out & be lifted! Reach out & lift others!
SJS Students @SJSAngelsWLB totally agree w/Kevin,
BBB founder @blessingbagnj!

Please help us help others!
TOGETHER WE CAN MAKE A DIFFERENCE!
Drop off Donations @ Saint Jerome School thru 1/31/20
https://www.blessingbagbrigadenj.org/donations
God Bless our Law Enforcement!
We thank them 24/7/365!
Save the Date!
Saturday, February 1, 2020
4:30 pm - 7:00 pm
sponsored by the Saint Jerome Sports Association
"Live, Jesus, in our hearts! Forever!".
Saint John Baptist de La Salle
GR8 News!
Believe! Endeavor! Achieve!
KUDOS to our Model United NationsDelegation!
L-R: Daniel Hailu, Richard Vandenbrouck, Arianna Simon (Best Delegate),
Shannon White, Erin White and Nicholas Leonard.
Congratulations to our SJS Scholastic Team for winning 3rd Place in the
Saint Rose Invitational Scholastic Bowl!
L-R: Tompkins Marrin - Geography, Richard Vandenbrouck - Current Events 1st Place,
Arianna Simon - Science 1st Place, Erin White - English 1st Place, Aleena D'Silva - Religion,
Salomé Guerrero - Math, Nicholas Leonard - Spelling, Shannon White - Social Studies.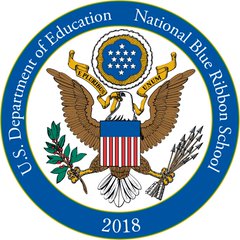 Saint Jerome School
2018 National Blue Ribbon School
View Our 2018 National Blue Ribbon School Profile
Every Life is Worth Living!
A message from Bishop O'Connell about
Saint Jerome and Catholic Schools:
Upcoming Events
Mon Jan 20
MLK Day No School Teacher In-Service
Fri Jan 24
Progress Reports K-2
Sun Jan 26
Catholic Schools Week Begins 9:30 am Mass Open House 11:00 am - 1:00 pm
Fri Jan 31
12 Noon Dismissal PTA Ice Skating Trip
Sat Feb 1
First Reconciliation 10:00 am