<!- sidebar-file='/sites/www.saintjeromeschool.org/web/sjs/_zumu_sidebar.html' -->
<!- box:box-1 -->
Quick Links
Legacy Fund
Welcome
Faculty & Staff
2019 - 2020 Calendar (pdf)
2019 - 2020 Handbook (pdf)
Genesis-Faculty
Genesis-Parents
PTA
School Forms
Hot Lunch Program
December Hot Lunch Menu
Health Services
Photo Gallery
Videos
Directions
Staff Email Login
Our Lady of Hope Parish
Other Links
<!!!!!!!!!!!!!!!!! DO NOT USE THE EDITOR WITH THIS PAGE !!!!!!!> <!!!!!!!!!!!!!!!!! DO NOT USE THE EDITOR WITH THIS PAGE !!!!!!!> <!!!!!!!!!!!!!!!!! DO NOT USE THE EDITOR WITH THIS PAGE !!!!!!!> <!!!!!!!!!!!!!!!!! DO NOT USE THE EDITOR WITH THIS PAGE !!!!!!!><!!!!!!!!!!!!!!!!! DO NOT USE THE EDITOR WITH THIS PAGE !!!!!!!> <!!!!!!!!!!!!!!!!! DO NOT USE THE EDITOR WITH THIS PAGE !!!!!!!>
Save the Date! Click poster for details!
Journey with us!
Prayer Service
Friday, December 13, 2019
10:00 am
GR8 News!
Believe! Endeavor! Achieve!
And that is exactly what our Model United Nations Team did at the
7th Annual CBA Model United Nations Conference.
What is Model United Nations?
An MUN is a simulation of an actual United Nations conference, where students are tasked with
solving a global issue through research, drafting, lobbying and debate to pass a suitable 'resolution'.
KUDOS to our MUN Delegation!
L-R: Daniel Hailu, Richard Vandenbrouck, Arianna Simon (Best Delegate),
Shannon White, Erin White and Nicholas Leonard.
Saint Jerome School's Scholastic Team won 3rd Place in the
Saint Rose Invitational Scholastic Bowl!
Congratulations!
L-R: Tompkins Marrin - Geography, Richard Vandenbrouck - Current Events 1st Place,
Arianna Simon - Science 1st Place, Erin White - English 1st Place, Aleena D'Silva - Religion,
Salomé Guerrero - Math, Nicholas Leonard - Spelling, Shannon White - Social Studies.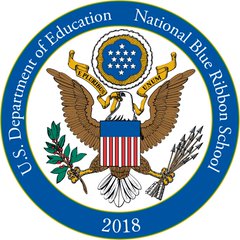 Saint Jerome School
2018 National Blue Ribbon School
View Our 2018 National Blue Ribbon School Profile
Every Life is Worth Living!
A message from Bishop O'Connell about
Saint Jerome and Catholic Schools:
Upcoming Events
Today:
Mon Dec 9
Feast of the Immaculate Conception Mass 8:30 am St. J.
Fri Dec 13
Christmas Prayer Service/Posada 10:00 am 12 Noon Dismissal
Sat Dec 14
PTA Bake Sale 2nd & 5th
Sun Dec 15
3rd Sunday of Advent Vespers SJ 4:30 pm
PTA Bake Sale 2nd & 5th
Thu Dec 19
Christmas Concert 7:00 pm
Fri Dec 20
11:00 Dismissal
Sun Dec 22
4th Sunday of Advent Vespers SJ 4:30 pm
Mon Dec 23
No School Christmas Recess